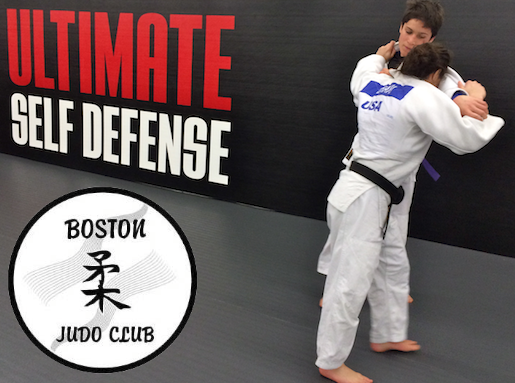 JUDO
In 2009, Head Instructor/Owner of the Ultimate Self Defense & Performance Center, Sensei Andrea Muccini formally co-founded the Boston Judo Club with Sensei William (Bill) Stevens. Together Sensei Andrea and Sensei Bill have fostered the growth of our program from a couple of white belts, to a full group of students, several of which are now nationally and internationally ranked competitors.
Boston Judo welcomes all level of students and also invites students from neighboring clubs to visit our school.
The aim of the Boston Judo Club is to develop the whole person through judo training. We expect all judo students to:
• respect themselves and others;
• be flexible in mind and body;
• be on their best behavior on and off of the mat;
• maintain a calm and clear mind;
• act sincerely at all times;
• work to improve themselves mentally, physically and spiritually;
• and leave this world a better place than when they arrived.
CLASS SCHEDULE:
Tuesday and Thursday: Watertown Location 15N Beacon Street, inside Kimura BJJ 7:30pm
Saturday: Watertown Location 15N Beacon Street, inside Kimura BJJ 1:00 pm